Annual Events Programme
Monthly programme of talks, lectures & demonstrations.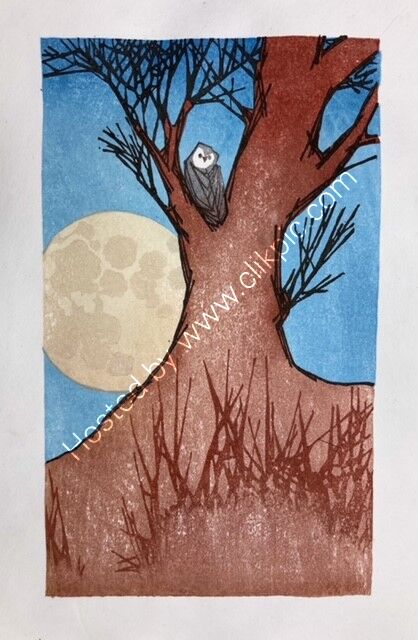 All meetings held at:
Putnoe Heights Church & Community Centre
Putnoe Heights, Bedford MK41 8EB
Doors open at 7.15 for 7.30 pm.
Members free - non-members £5
Events Programme for 2021/2022
10th September 2021
Melanie Cambridge
Horses in gouache (Zoom)
Melanie has been painting full time for over 30 years and still gets a "buzz" when outside in changing light. The challenge of trying to capture the essence of the scene in front of her, with initial sketches or quick oil studies has always provided the starting point for her work.
Melanie paints as a response to the moods and atmospheres of the landscape, where she aims to convey the fleeting impressions of her surroundings. Her paintings are of colour and harmonies with the specifics of each subject playing a supporting role. The beaches of West Wittering and the open skies over the North Downs are recurring themes in her work, using traditional oil paint and texture mediums to build up layers of colour to create her personal interpretations of the unique and transient light effects in the sky and landscape.
During 2020 as a result of lockdown restrictions, Melanie has changed her painting approach from working mainly outdoors to creating large scale seascapes and landscapes with big expressive skies in her studio, working from sketches and memories as much as photographs.
1st October 2021
Mark Fennell
Knife painting portrait in oils. (Zoom)
Mark Fennell is a professional portrait painter who works to commission from his home studio in the hill top village of Brill in Buckinghamshire.
He works predominantly in oils. Notable sitters include Antony Worrall Thompson, John Hood, Lord Mayor of Birmingham and singer/songwriter John Otway. His work has been selected for exhibition with The Royal Society of Portrait Painters and The Royal Society of British Artists at the Mall Galleries, London. Mark was elected member of The Royal Birmingham Society of Artists in 2007. He is also a member of Buckinghamshire Art Society.
As well as portraiture, Mark also enjoys the challenge of painting outdoors, working at speed to capture the fleeting effects of light over landscape.
5th November 2021
Robbie Ireland
Talk – Out of Darkness, Rembrandt and Caravaggio (Zoom)
Rembrandt and Caravaggio. Two towering geniuses; Two very different personalities; Two very different societies. We look at what it meant to be an "artist" then and how their careers developed. Finally we ask, why the Darkness, and what did it mean for them?
Born and educated in Glasgow, graduated in Drawing & Painting; then an Honours Degree with The Open University majoring in 20th century Arts, History and Philosophy. He has exhibited in Scotland, Northern England and now mainly in the Home Counties, where he has lived for the past three years.
The main influences come from the Old Masters coupled with theatre, film and photography. He tries to integrate these potent sources to make intriguing, often mysterious images that will provoke a reaction in the viewer. His own work is usually allegorical in nature whether featuring the Human figure (his main subject), Landscape or Still Life. It always leaves space for the viewer to enter into the picture, developing their own ideas with whatever narrative he has implied. It is mainly for private collectors, often commissioned for home or office to a theme which interests them.
3rd December 2021
Christmas Crafts with Jean
The first actual meeting for Bedford Art Society since Covid began. An evening of Christmas crafts and chat is planned.
Three members, Mary, Alison and Jean, have gathered together examples of decorations and cards to inspire and for you to make. Many can be made during the meeting. Materials and instructions will be provided. You may wish to bring your own scissors, ruler, pencil etc.
There will be refreshments.
For people's safety, wearing of masks will be optional and the room will be ventilated. We request that all who come are fully vaccinated.
To give us an idea of how many people will be there could those who intend to come please inform Jean Paterson.
7th January 2022
A late alteration to the programme
Aine Divine (Zoom) - I promise we will get Oliver Winconek here at some point
From here to the end of the year we hope to do all the talks live at Putnoe Heights Church & Community Centre
4th February 2022
Mike Croker
Landscape in oils.
Michael Croker obtained his Fine Art degree from Norwich School of Art. In 1987 he was the Artist-in-Residence at Dulwich Picture Gallery. He has exhibited in a number of national exhibitions including the Royal Society of Portrait Painters. He has been teaching adults and children for the past 25 years, is Director of Art at Bedford School, and continues to paint and exhibit.
4th March 2022
Stephie Butler
Liquid charcoal and watercolours.
(Followed by workshop on the 5th March)
Born and raised in Essex, now living on its border in London, on the edge of Epping Forest. Her work is expressive, loose yet detailed, conveying feeling in every brushstroke. A trained draughtswoman, self-taught in watercolour, each piece contains the keynotes of design and emotion.
Elected member of the Society of Women Artists in 2018 with whom she now regularly exhibits, at the prestigious Mall Galleries, London. Awards include the new "Royal Institute of Painters in Watercolour Award" at the selected Society of East Anglian Watercolourists Exhibition 2017 and the "Derwent Art Materials Award" in 2015, at the SWA exhibition along with other art societies. Her work has been published in a book on watercolour techniques, included in the International Watercolour Society catalogue, and also used as a book cover. Regularly entering and being selected for exhibitions in the UK and has had solo exhibitions in the UK and USA. She tutors internationally and her work is in private collections across the UK, USA, Europe and the UAE.
She is the current Vice Chairman of the Society of East Anglian Watercolourists.
1st April 2022
Tony Jackson
Talk – On Glasgow School.
The pioneering work done at the turn of the 20th century at the Glasgow School of Art by Charles Rennie Mackintosh, Margaret and Frances McDonald and Herbert McNair. The international esteem of these men AND women is looked at and more detail given on the other Glasgow Boys and Girls such as Bessie MacNicol, Jessie King, James Guthrie, John Lavery etc. The talk finishes with a look at the Scottish Colourists and later distinctive work produced in Glasgow.
Tony studied painting at Bath Academy of Art. He then taught art in secondary schools for 30 years and was Head of Expressive Arts at a school in Hemel Hempstead. He now paints and exhibits, mostly in acrylics and pastels, and has run many adult art classes in Hertfordshire.
6th May 2022
Keith Hornblower
Venice, buildings in watercolour.
Keith has worked extensively with architects for over 20 years as an architectural illustrator and is a Fellow of the Society of Architectural Illustration. He's self-taught, both as an illustrator and artist. His watercolours of architectural subjects are now in much demand and appear in private collections worldwide, and his subject range has now expanded to include everything from landscapes/streetscapes to flower paintings. His paintings are quite separate from his illustration work. Although they share the same medium, with the former he is free to explore the medium to its limits without the constraints of a client's wants and needs.
His approach is dynamic and spontaneous, applying paint at speed, moving and adjusting washes as he progresses believing the pursuit of perfection is a fool's errand; it cannot be achieved by mere mortals and it's the imperfections that make art interesting and personal, revealing the artist, warts and all. Light and shade – tonal values – are everything, using colours for dramatic effect rather than trying to reproduce them literally, thinking mainly in terms of warm and cool, and often working with a simple triad of primary or secondary colours.
He finds watercolour a medium of endless possibilities and feels as though he's just scratching the surface.
10th June 2022
Jill Buckingham
Portrait in soft pastels.
Jill Buckingham is a professional portrait artist. She has been committing exceptional likenesses of people and animals to canvas for more than three decades. She has a passion in life for portraiture and its pleasure to devote her experience and artist's sensitivity to the commissioner. She has had the privilege of undertaking previous commissions from dignitaries who have expressed their delight in the finished work.
"I love it" - Bill Tudor John, High Sheriff of Hertfordshire.
"Magnificent" - Adrian White, High Sheriff and Deputy Lieutenant for Surrey.
"It captured not only the grandeur, dignity and Royal civic office but also the responsibility of it." - Dr T L Chambers, High Sheriff of City of Bristol.
Each painting is painted with love, to capture the character, values, interests, background, that which is true and relevant.
1st July 2022
Jo Allsopp
Watercolours and inks.
Jo is a fully qualified art tutor and began working in Adult Education over 20 years ago for Leicestershire County Council. When a unit became available to rent by the canal, she decided this was just too much of a great opportunity to miss and so began running her own classes from her gallery space. The business has gone from strength to strength and she has lots of regular students who attend her weekly classes as well as attendees to the weekend workshops.
In 2019 sheI was chosen to appear on BBC One on the new art TV series 'Home is where the art is' with presenter Nick Knowles which was a fabulous experience. This then led to her pushing further afield and striking up a working relationship with the SAA.
2nd July 2022
Jo Allsopp workshop in watercolours and ink.
9th September 2022
To be confirmed